GCHS College Advisor - Mrs. Jama King
jama.king@grundyk12.com
Welcome to the GCHS Guidance Office
Grundy County High School
24970 SR 108
Coalmont, TN 37313
Phone - 931-692-5411
Fax - 931-259-4767
Jessica Huntley, Guidance Secretary (jhuntley@grundyk12.com)
Attention 2019 Seniors and Parents:
LOCAL SCHOLARSHIPS are available in the Counseling Office and with these links:

American Welding Society (AWS) Scholarship
Better Business Bureau Scholarship
County Trustee "Key to Success" Scholarship
Elementary School Alumni Scholarships
GCHS "Class of 1968" Memorial Scholarship
Grundy Proud ~ College Bound Scholarship
Lakeside Collision Scholarship
Mary Phillips Kirby-Smith Award Scholarship
Middle TN Association of Realtors (MTAR) Scholarship
Monteagle Elementary Alumni Scholarship
Southern TN Ladies' Society Scholarship Foundation
Stan & Thelma Plumlee Scholarship
TN Society of Professional Engineers~ Robert L. Young Scholarship
TN Promise Student Handbook for 2019 Graduates and the TN Promise Parent Handbook is located under "Presentations" above
UPCOMING EVENTS:
On August 28, all Seniors will be filling out the TN Promise application online during their English classes. We want 100% again this year!!
On September 6, Seniors will have an opportunity to take a field trip to Motlow State Community College for a College Fair and meet with a representative about finacial aid and state scholarships.
Seniors will be filling out College Apps during College App Week (September 17-21)
College App/FSA ID - Library September 17
College App/FSA ID - Room 17 September 18
Classroom Guidance (9th grade) English Classes
Wear your favorite College T-Shirt Day - September 20
Senior College/Career/Financial Aid Summit - 12:30 pm - 3:00 pm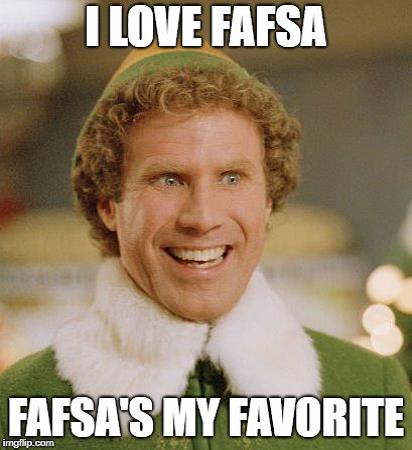 The FAFSA Application opens on OCTOBER 1st. You may apply and submit your application anytime between October 1, 2018 and February 1, 2019 to stay eligible for the TN Promise and HOPE Lottery Scholarships. We recommend you fill out the FAFSA and submit it as soon as possible.
The Senior ACT Retake will be October 30 from 8-12 (approx). All seniors must take the ACT to graduate from high school. Practice test information can be found at act.org or https://academy.act.org
The first Mandatory Promise Meeting is scheduled for October 2 at 2:00 pm. All Seniors must attend to be eligible for the PROMISE Scholarship.
On October 3 , we will be having our FAFSA FRENZY. A representative from TSAC, along with counselors and advisors, will be here until 4 pm to assist students and their families one-on-one to complete their FAFSA. You will need SS numbers and tax return information for 2017.
2nd FAFSA FRENZY on November 12 from 1- 5 pm
3rd FAFSA FRENZY on DECEMBER 17 from 1-4 pm
The deadline to submit your FAFSA by February 1, 2019 @ 11 pm. to be eligible for the TN Promise and HOPE Lottery Scholarships.

All students should register at College For TN at www.collegeforTN.org to set up a free account and identify their best matches for college, career, major, scholarships and more.
SCHOLARSHIP INFORMATION
Come to Guidance Office for more information and applications.
Join our text alerts:
TEXT ALERT Messaging Service for Seniors
Parents and Students can sign up for Senior text alerts from the guidance office. They will notify you of scholarships, deadlines, meetings and all important announcements. To sign up text @gchs2019 to 81010.
TEXT ALERT Messaging Service for Juniors
To subscribe to the text alerts for Juniors (11th) - @gchs2020 to 81010,